Classic & Vintage Car Insurance
Classic & Vintage Car Insurance
Why settle for less? Let us help you find a classic and vintage car insurance policy that ticks all your boxes.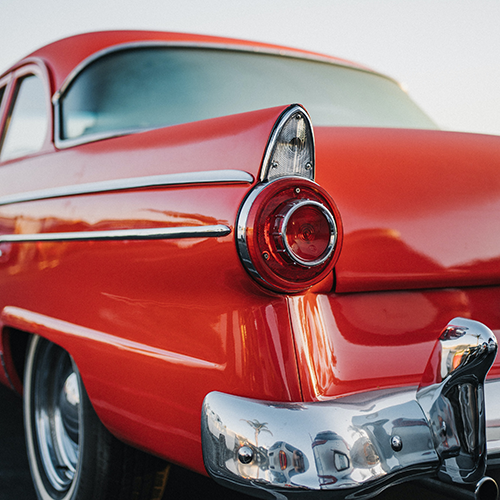 Why choose Howden for classic and vintage car insurance?
When it comes to sourcing classic and vintage car insurance policies for our clients, we at Howden pride ourselves on doing the heavy lifting, so they don't have to. Thanks to the great relationships we have with our selected panel of standard and specialist insurers, we make the process of comparing various insurance policies, on your behalf, easy and straightforward. What's not to like?
As a motor insurance broker, we also acknowledge that each policy needs to be as individual as its owner and their classic or vintage car, and that's why we provide a bespoke, personalised service, focused on getting to know you and finding out exactly what you want from your cover.
Ultimately, just know, whether you need to make a claim, purchase a new car policy, or renew an existing one, we're here to help.
Benefits of working with Howden:
We're driven to save you time, money, and hassle.
Benefit from a tailored service that comparison sites can't provide.
Speak to your local broker, within your community.
We're right by your side in the event of a claim.
How does classic & vintage car insurance work?
Classic and vintage car insurance works differently from standard motor insurance policies, as it is specifically designed to provide coverage for vintage, collectible, or classic cars. These policies consider the unique characteristics and value of classic cars, as well as the driving habits of their owners.
You might find that classic car insurance quotes are often cheaper than standard policies too. Classic cars are typically slower, better looked after and are deemed less likely to be involved in a claim, as they are expected to do far less mileage on an annual basis than a clients 'everyday' car.
We also understand that vintage and antique car owners are not like other motorists and need a specialist insurance team who take that extra care. In order to offer you a personalised service and help you find that perfect classic car insurance policy, we need you to provide the following information:
What type of car you want to insure
The age of the car
The car's agreed value
Where the car is parked overnight
Your annual mileage
The main driver's no claims history and driving experience
Once we've found out more about you and your classic or vintage car, we can then move to scan the market to find you a policy that meets your expectations.
Get in touch
Try us out and see how we can help save money and make finding the right insurance cover that little bit easier for you.